| | | |
| --- | --- | --- |
| Registration Fees | Standard Fee (May 6th - Aug. 9th) | Late Fee (Aug. 10th - Sept. 13th) |
| Attendee | $100 | $125 |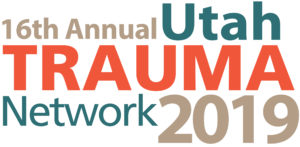 HOW TO REGISTER
The online registration form will ask you to create a password associated with your valid email address. This password will allow you to log back into your submitted registration to make edits prior to the conference.  The confirmation email will be automatically sent to all registrants with a valid email address. The link your registration receipt or invoice will be included in the confirmation email.
Online Registration
Online registration is open!
Methods of Payment
Registration fees must be paid by one of the following methods:
Credit Card
The online registration system is compliant with all PCI (Payment Card Industry) Security Standards and University of Utah accounting policies. Credit card information is encrypted in the online system after submitting your registration payment. MasterCard, Visa, American Express, Diners Club credit cards are accepted.
Check
Make your Check payable to: UofU Conference & Event Management TID#: 876000525
*Include Registrant Name on check; mail to:
University of Utah Conference & Event Management
110 South Fort Douglas Blvd.
Salt Lake City, UT 84113
CANCELLATION POLICY:
If cancellation of your registration becomes necessary, you may send written notice to the University of Utah Conference & Event Management department (cgrant@conferences.utah.edu). Cancellations made by 5 pm MDT Friday, August 23, 2019 will be accepted. A $35 administrative fee will be assessed on all cancellations. Confirmed registrants who do not attend the conference or who cancel after August 23rd are responsible for the entire registration fee. Attendee substitutions, however, may be made at any time. Should extenuating circumstances arise which result in your registration cancellation, exceptions to the cancellation policy can be made on a case by case basis. Please state your reason for cancellation in your written notice to University of Utah Conference & Event Management.